Currently viewing the category: "Arduino"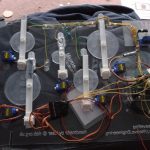 This is a work in progress as it has turned out to be far more complicated than I thought it would be! I've learned a lot about how to design parts for my 3d printer and how to use the laser cutter at Reading Hackspace too though so already winning!
Over the passed few […]
Continue Reading

→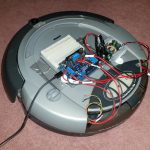 Bumblebee?
Bumblebee is my Roomba, so named as long ago he lost his voice.  About a year ago his logic board started playing up and though he was still able to clean, at the end of each cleaning cycle he wouldn't go into standby and his battery would drain in no time.  At that […]
Continue Reading

→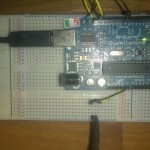 All my previous jobs were based in the town I live in so I used to be able to cycle to work, with my current job it's far enough away I can't reasonably cycle to work.  As such, and as the company is jokingly referred to as the "Cake-apult" for the amount of cake we […]
Continue Reading

→